Games Page
All MemoryCo™ games are easy to use and can be projected to a TV for a group or played individually on tablets.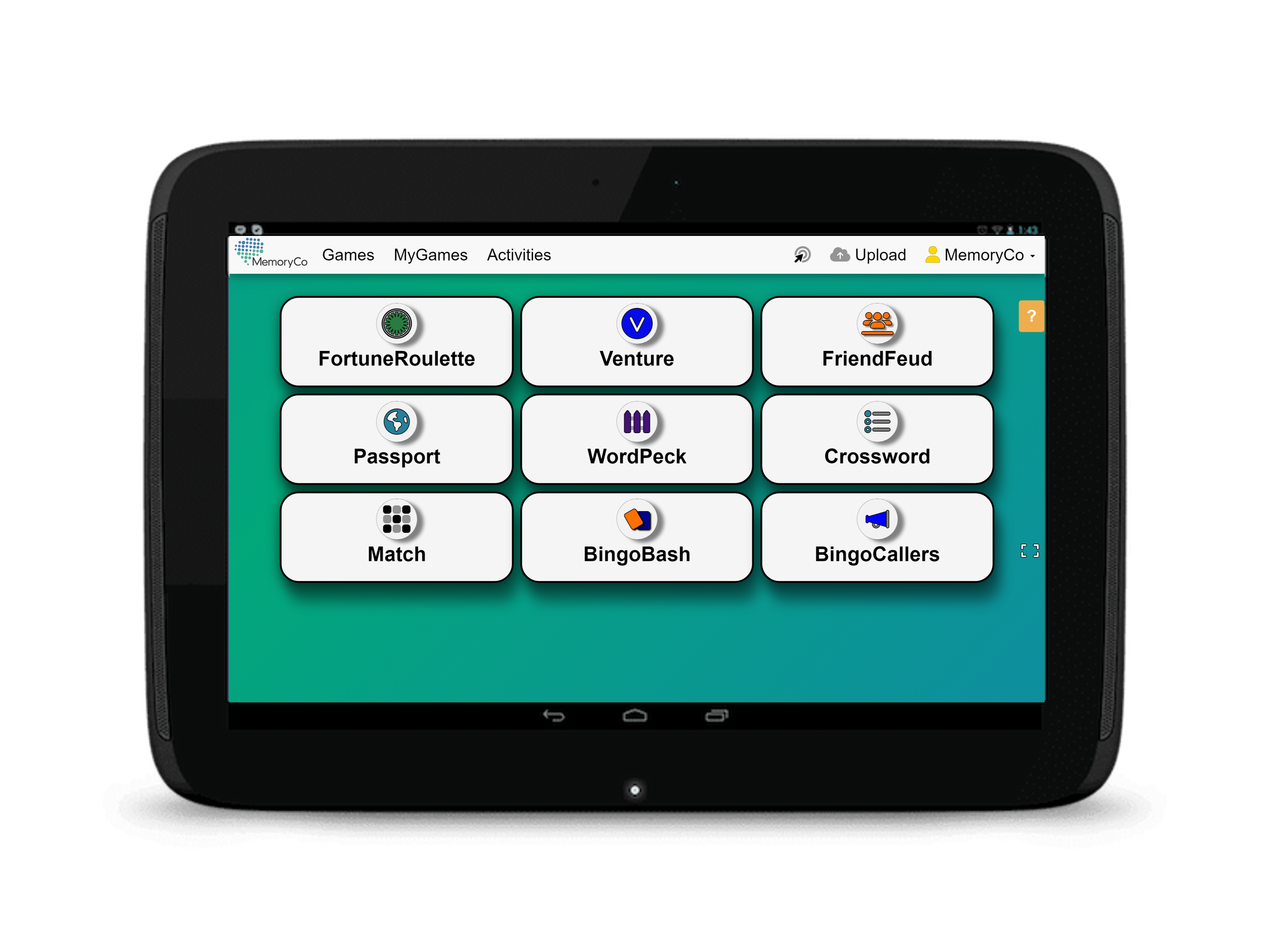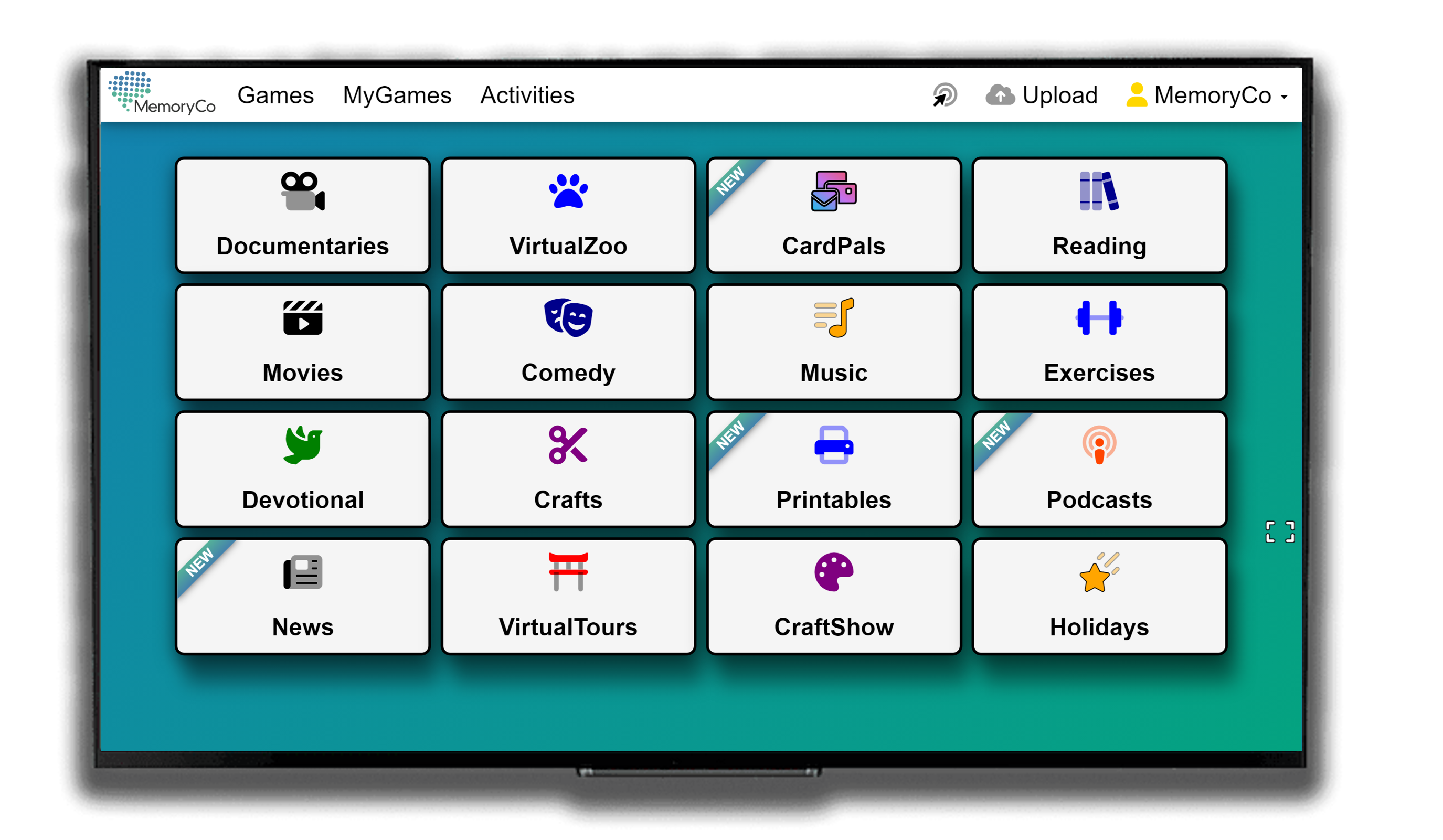 Activities Page
MemoryCo™ activities section packs even more fun with movies, music, coloring, comedy clips, and more!
Personalized Games
Play fun games custom-made for seniors using personalized content. Have fun learning people's names and personalized trivia!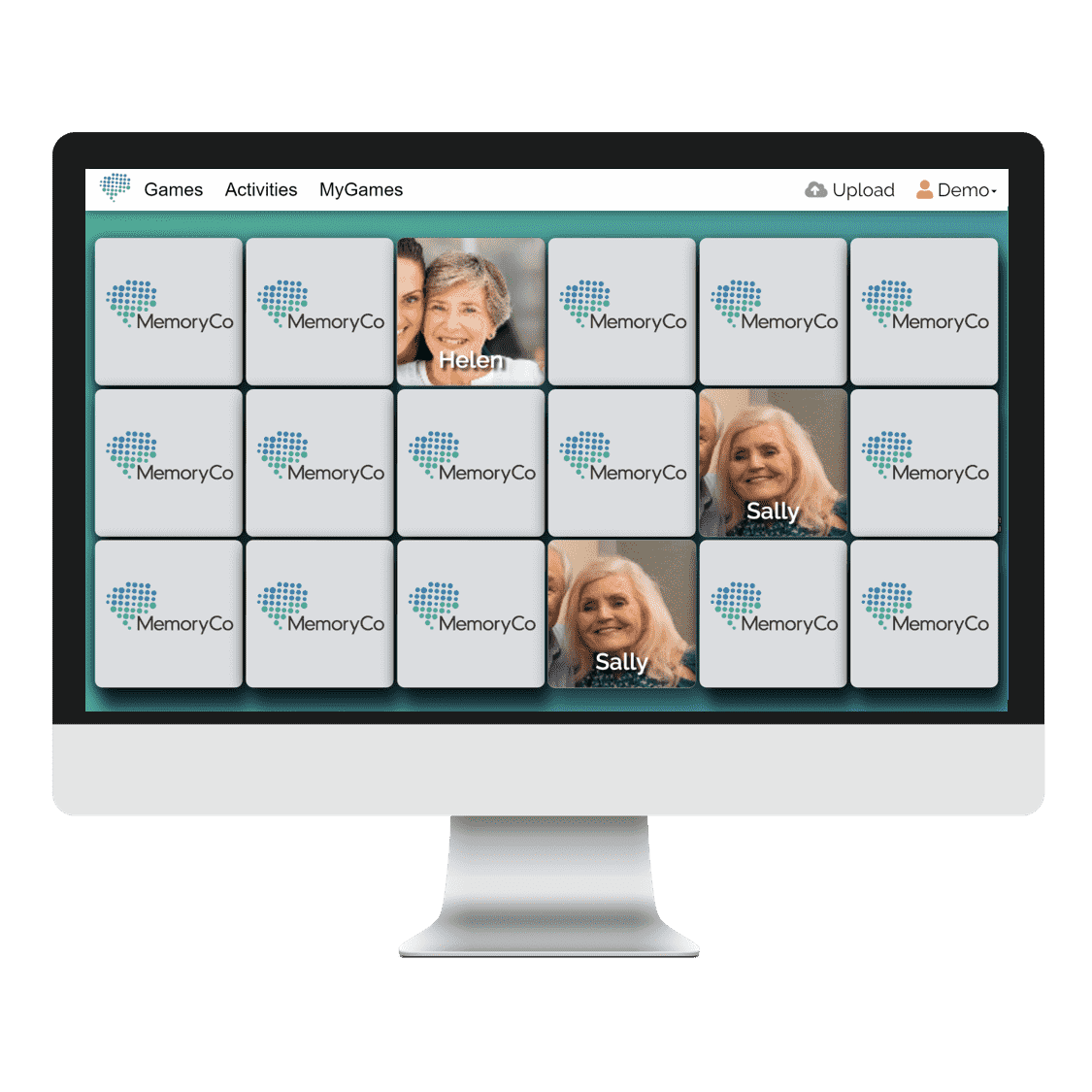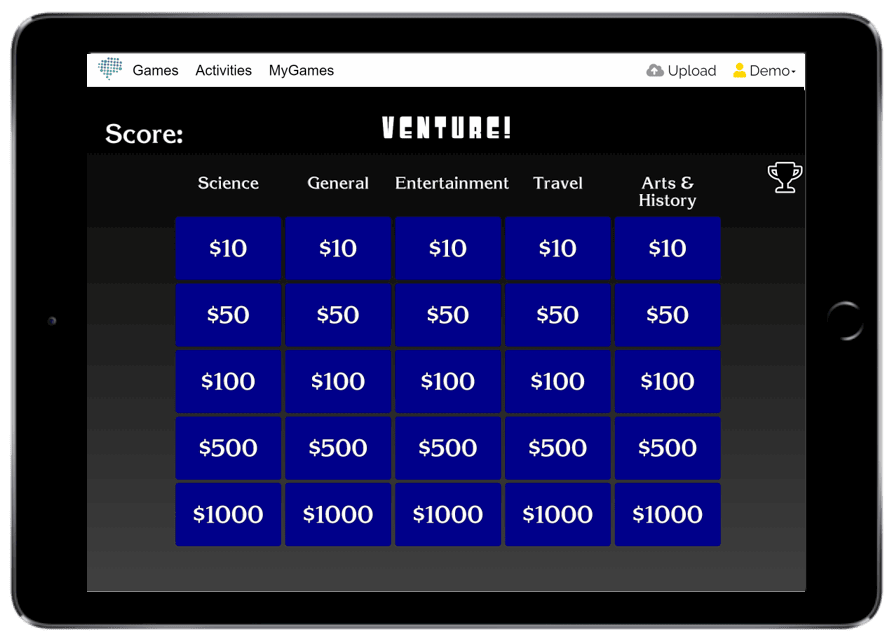 Group Games
Play senior favorites individually or as a group. Test your trivia knowledge and learn interesting facts!
Senior Favorites
Play familiar memory games with senior-specific content optimized for both individual and group play!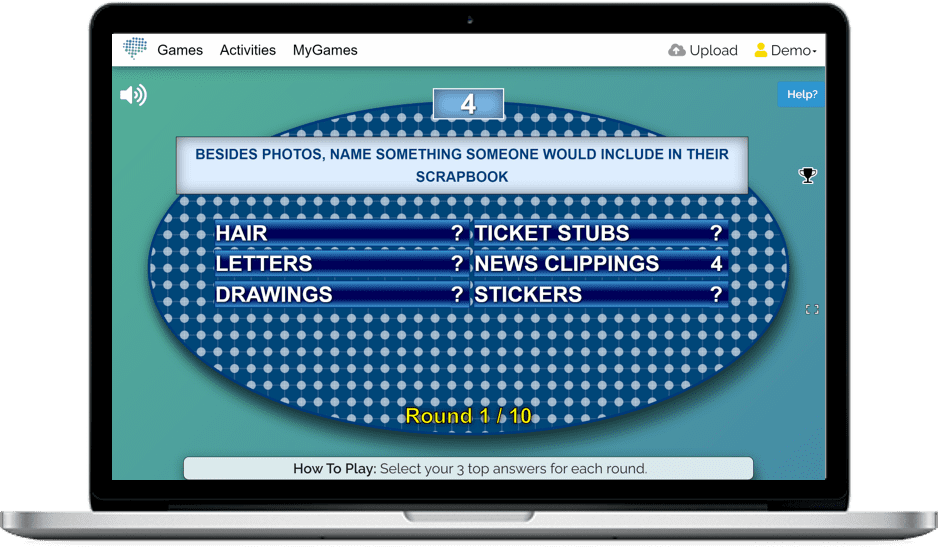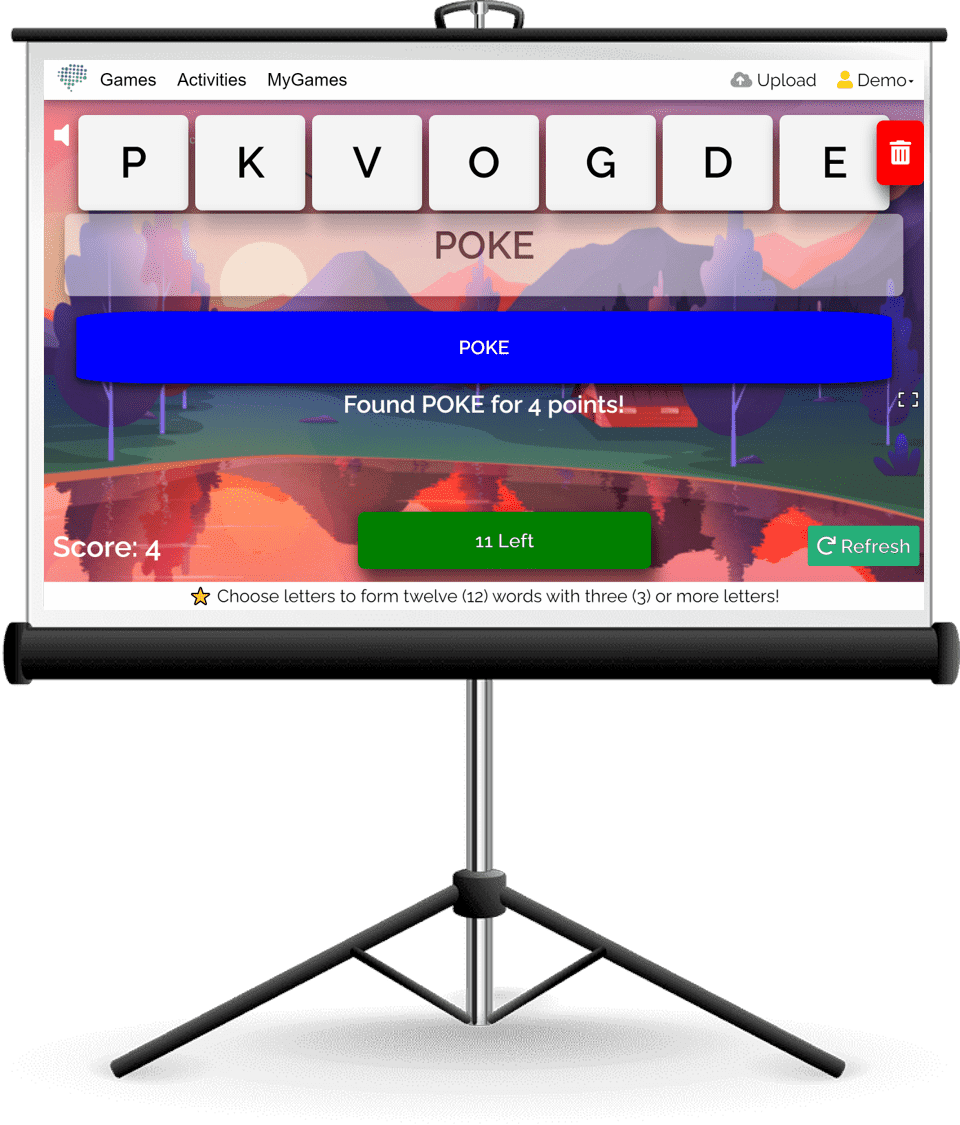 Regular Updates
Subscribe to MemoryCo™ and have immediate access to regular content updates as well as new games.
Back to Main Page